Mon Lit Cabane: Towards new horizons
In the course of 2024, we plan to physically export ourselves internationally!

To do this, we plan to open boutiques and Pop Up Stores in several major European cities, including Milan, Paris, Lisbon, Düsseldorf and Madrid!

You'll be able to discover more about our products, smell the wood and appreciate the quality of each one!

We'll be announcing more details about this project, which is very close to our hearts, very soon!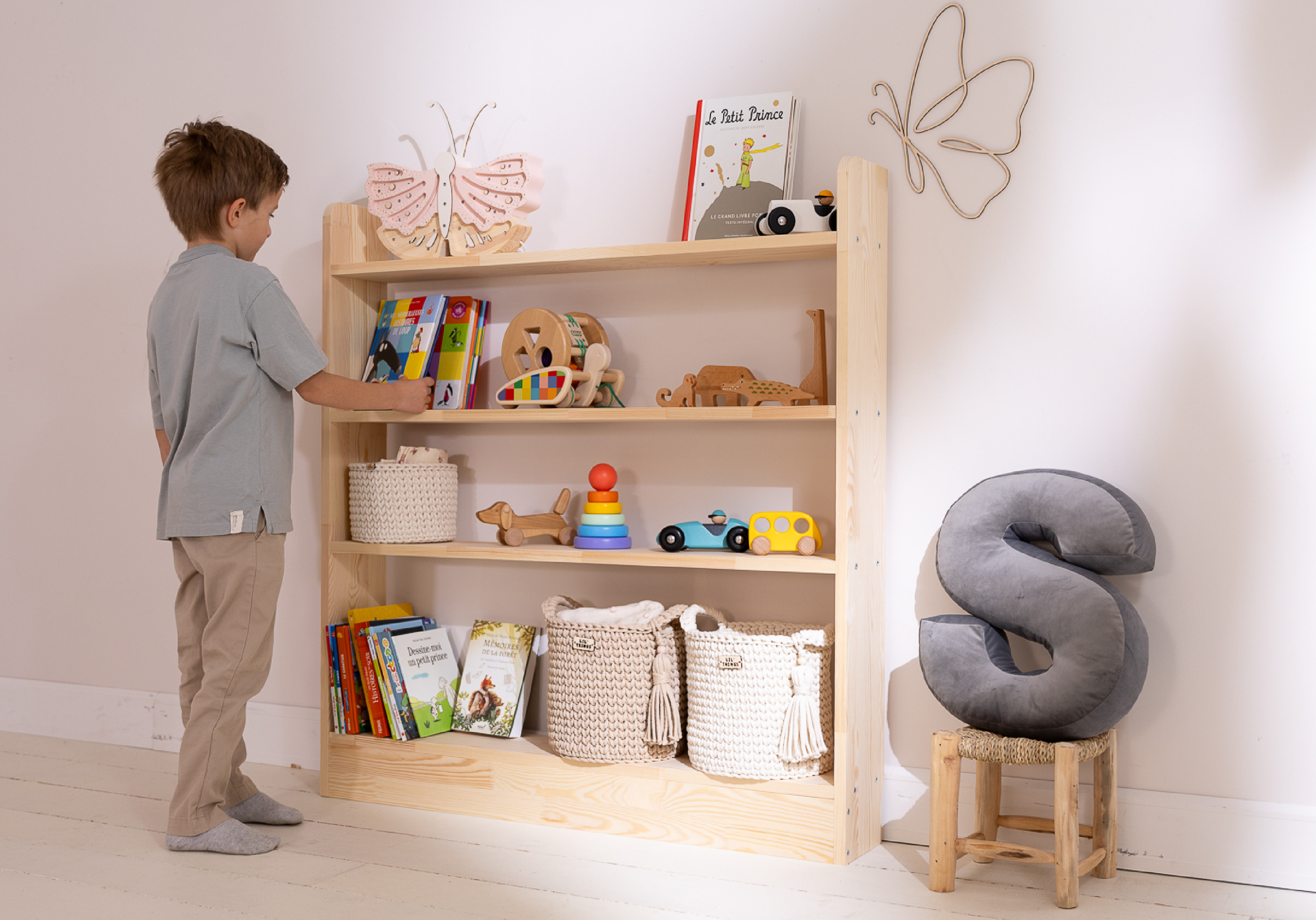 Mon Lit Cabane: Consolidation
This new category was so successful that we decided to expand the range by offering more bed models, mattresses and even baby cots!

To do this, we decided to increase our storage capacity, and we now have 3 different warehouses in the Basque Country to handle the logistics.

Shuttles and meticulous organisation between these warehouses ensure efficient and responsible management of your orders so that they can be processed on time and in a way that consumes as few resources as possible!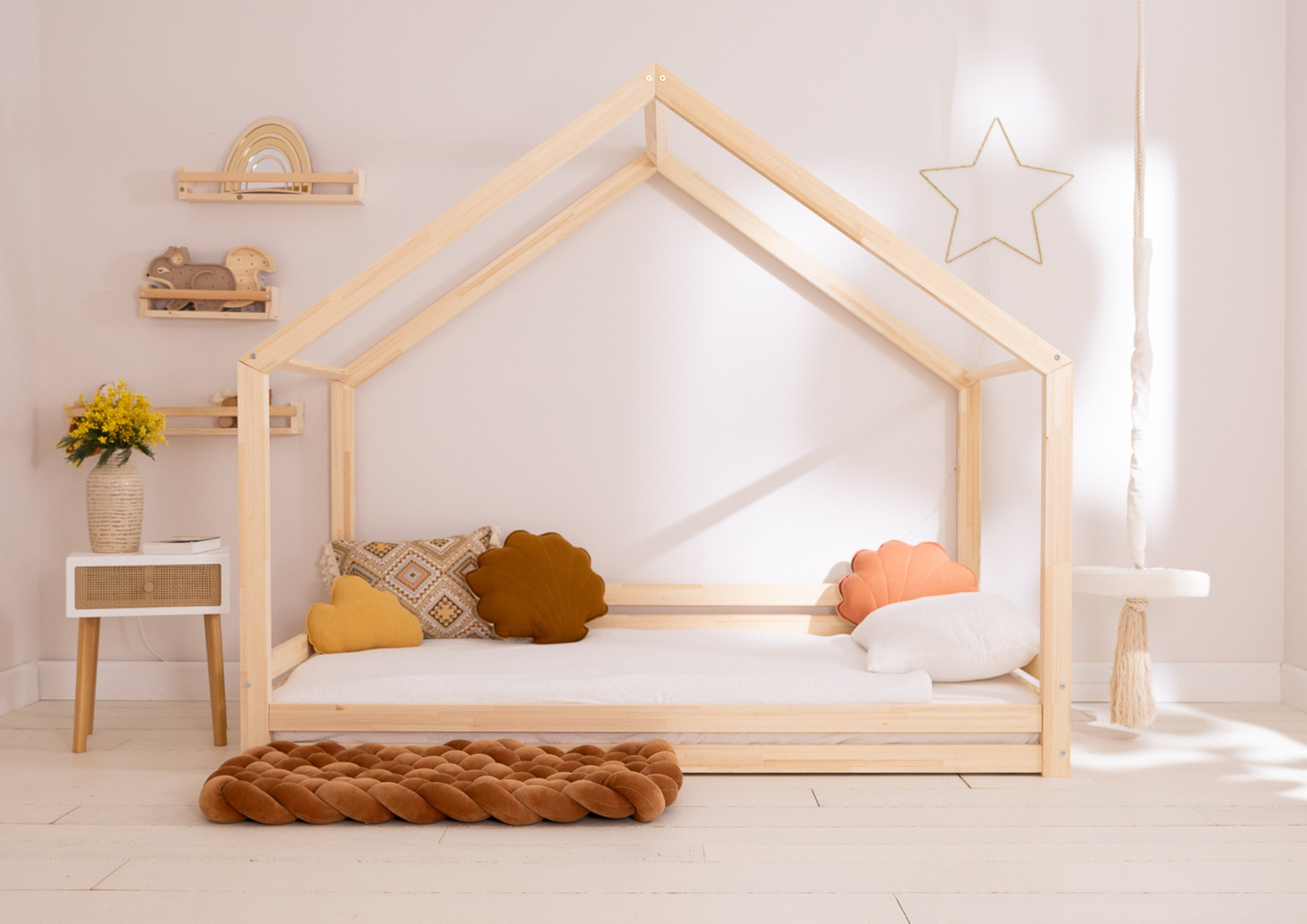 Mon Lit Cabane : New products
In response to growing customer demand, we decided to offer express delivery of our best sellers!

Since the very beginning of 2022, it has been possible to take advantage of 24-48 hour delivery for certain bed models!

This has required a great deal of organisation: we've set up premises covering more than 1,000m² dedicated exclusively to beds and mattresses, as well as a team of 3 logistics people to manage deliveries, stock and dispatches!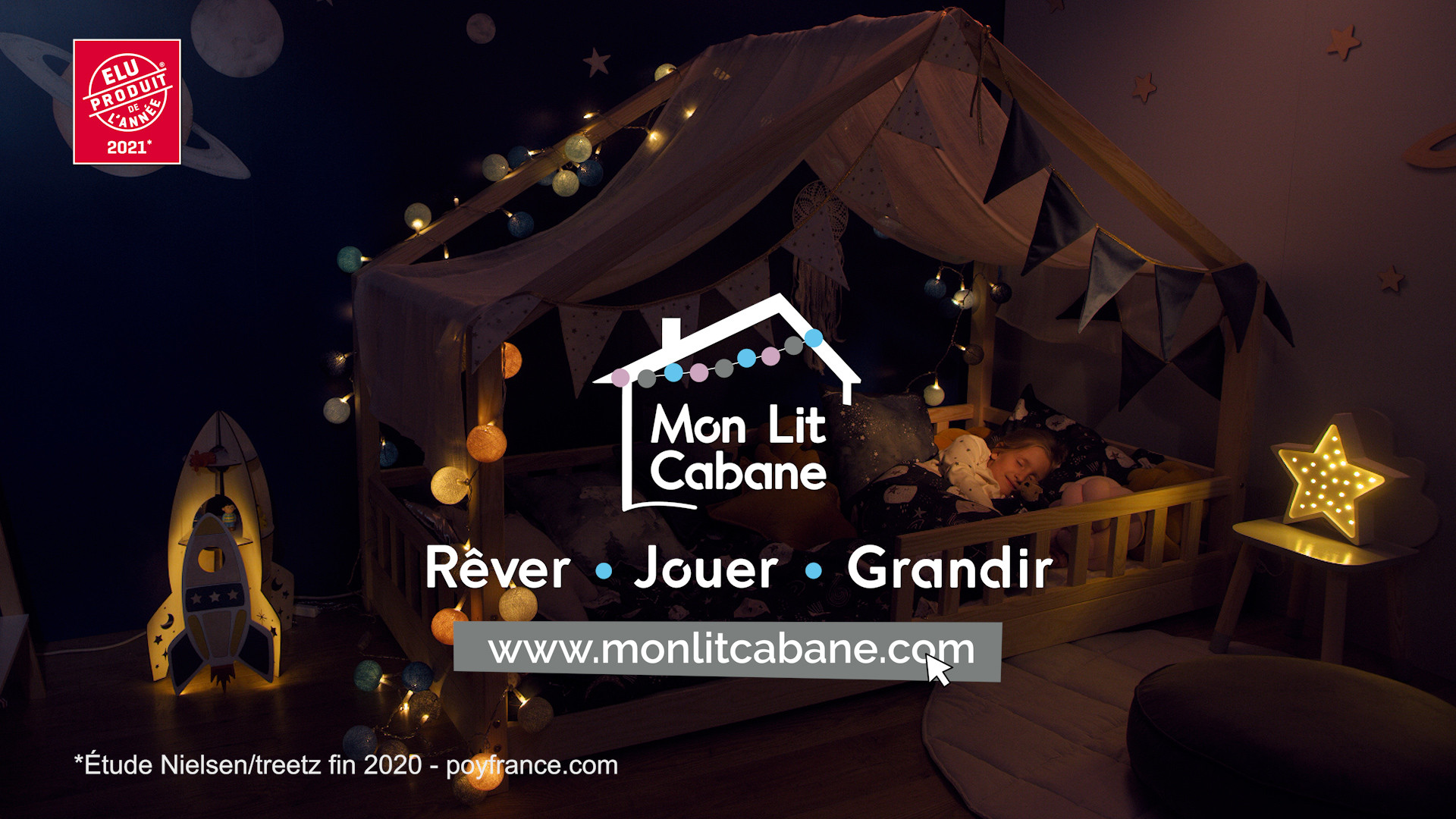 Mon Lit Cabane : 2nd TV Advertisement
In the summer of 2021, we presented our second advert!

It also represents long hours of work and reflection on both content and form.

It's been a great success with our community, thanks to the emotion it conveys.

Broadcast on all the major channels in France and abroad, it tells the story of a move that we invite you to discover by clicking on the photo!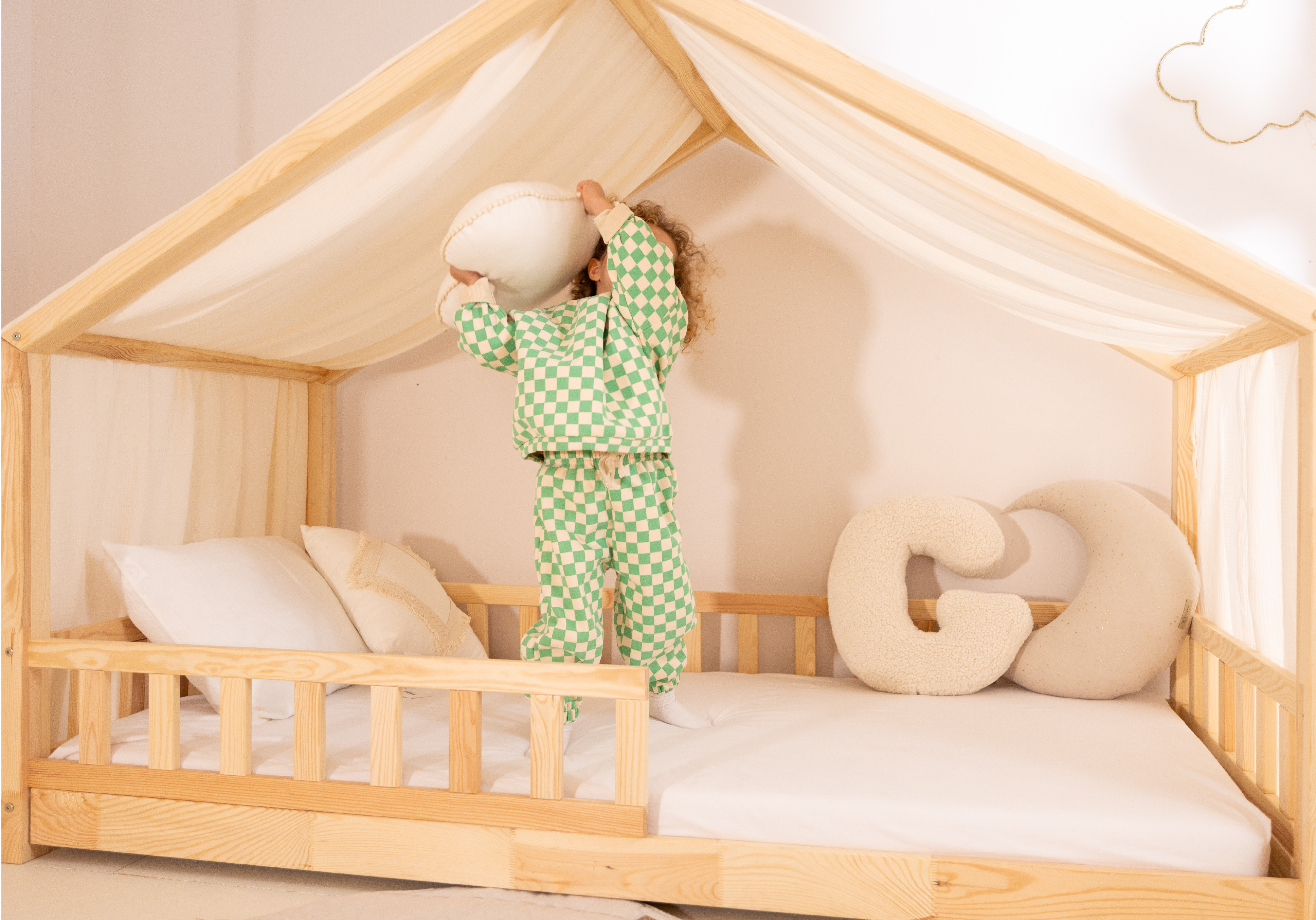 Mon Lit Cabane : Taking off
On the strength of an ever-growing reputation, Mon Lit Cabane expands and continues recruiting!

Our workforce has grown from 5 to 20 in the space of a year and a half, so that we can offer our customers the best possible service.

From after-sales service to marketing and logistics, we've structured ourselves in such a way that we've been able to grow and build our own premises in Anglet, France (64).

Nearly 1,000m² of offices, a shooting studio and a large storage and order preparation area, so that the team can concentrate on the service we offer!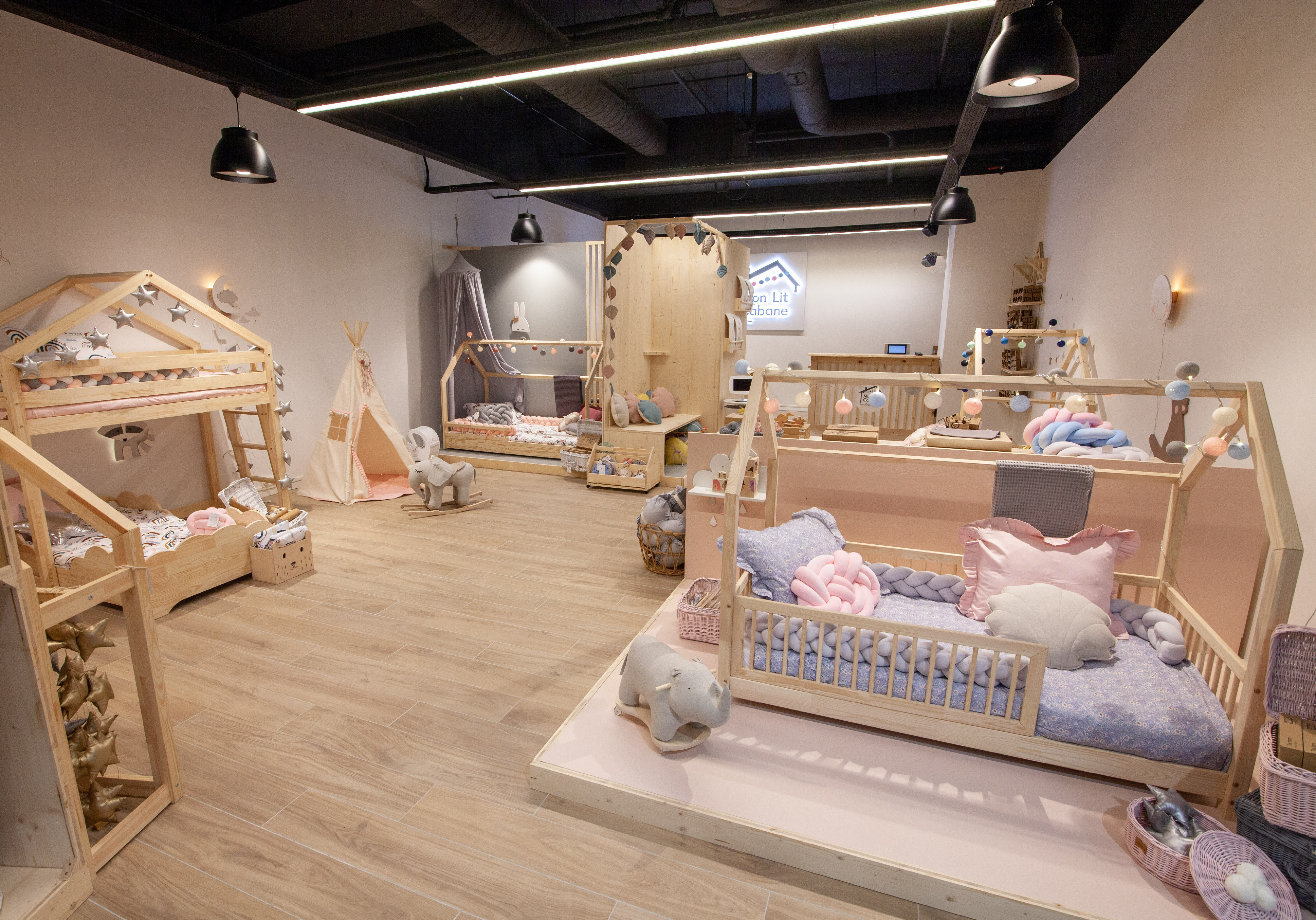 Mon Lit Cabane : The Store
In October 2020, Mon Lit Cabane opens its first physical shop!

It brings together our best sellers as well as the essentials for decorating your child's bedroom. You'll also find a wide range of childcare products.

You'll be able to see, touch and smell the wood of the beds, and see for yourself just how good they are.

The team welcomes you to the Ametzondo shopping centre in Bayonne, Monday to Saturday from 10am to 8pm!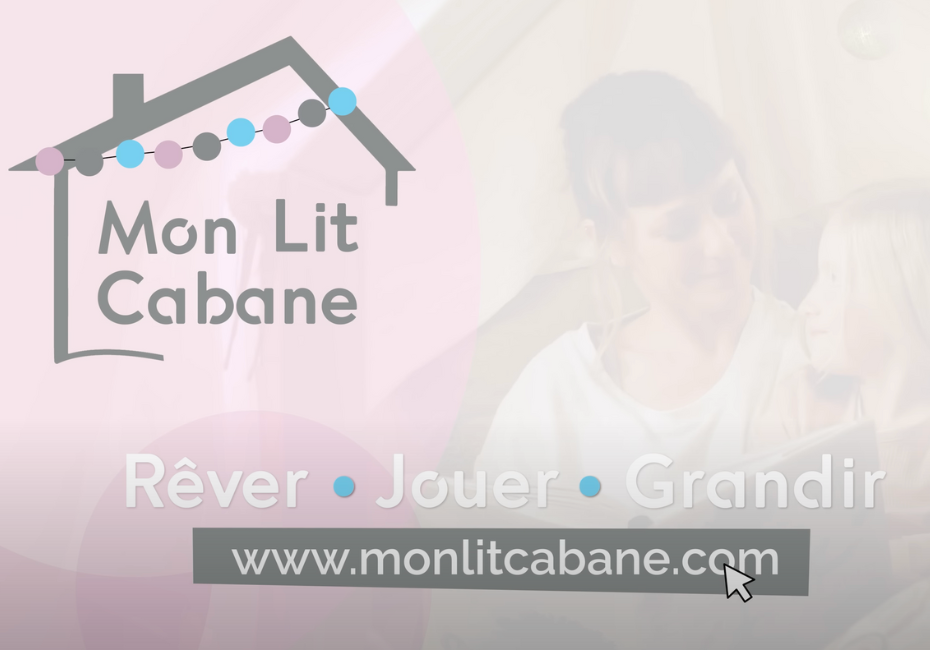 Mon Lit Cabane : 1st TV Advertisement
In March 2020, our 1st TV advert appeared on your screens!

It's with great emotion that we present it, as it represents many hours of reflection, product selection and filming.

This advert has enabled us to raise our profile not only in France, but also internationally, as it has also been broadcast in Europe.

Discover it by clicking on the image ==>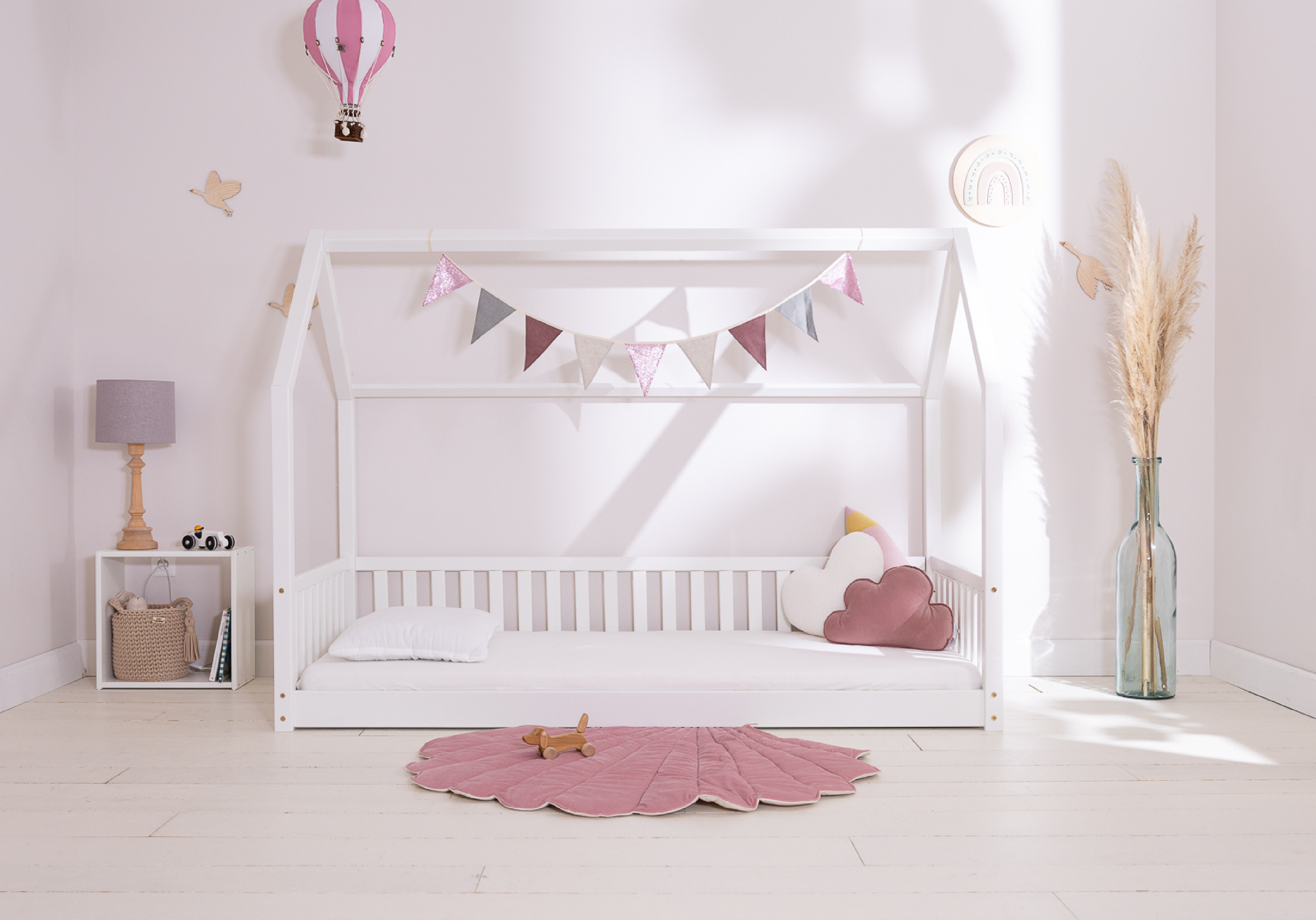 Mon Lit Cabane: Expansion
Between 2018 and 2019, Mon Lit Cabane continued to grow.

At the beginning of 2018, the first person was hired to manage customer service and after-sales service for the French market.

At the end of 2018, we hired a second person to develop the Spanish market.

Then, in 2019 and in the face of ever-increasing demand, Mon Lit Cabane recruited a talent for the Italian market.

At the same time, we were developing a wide range of products, from House Beds to decoration and mattresses.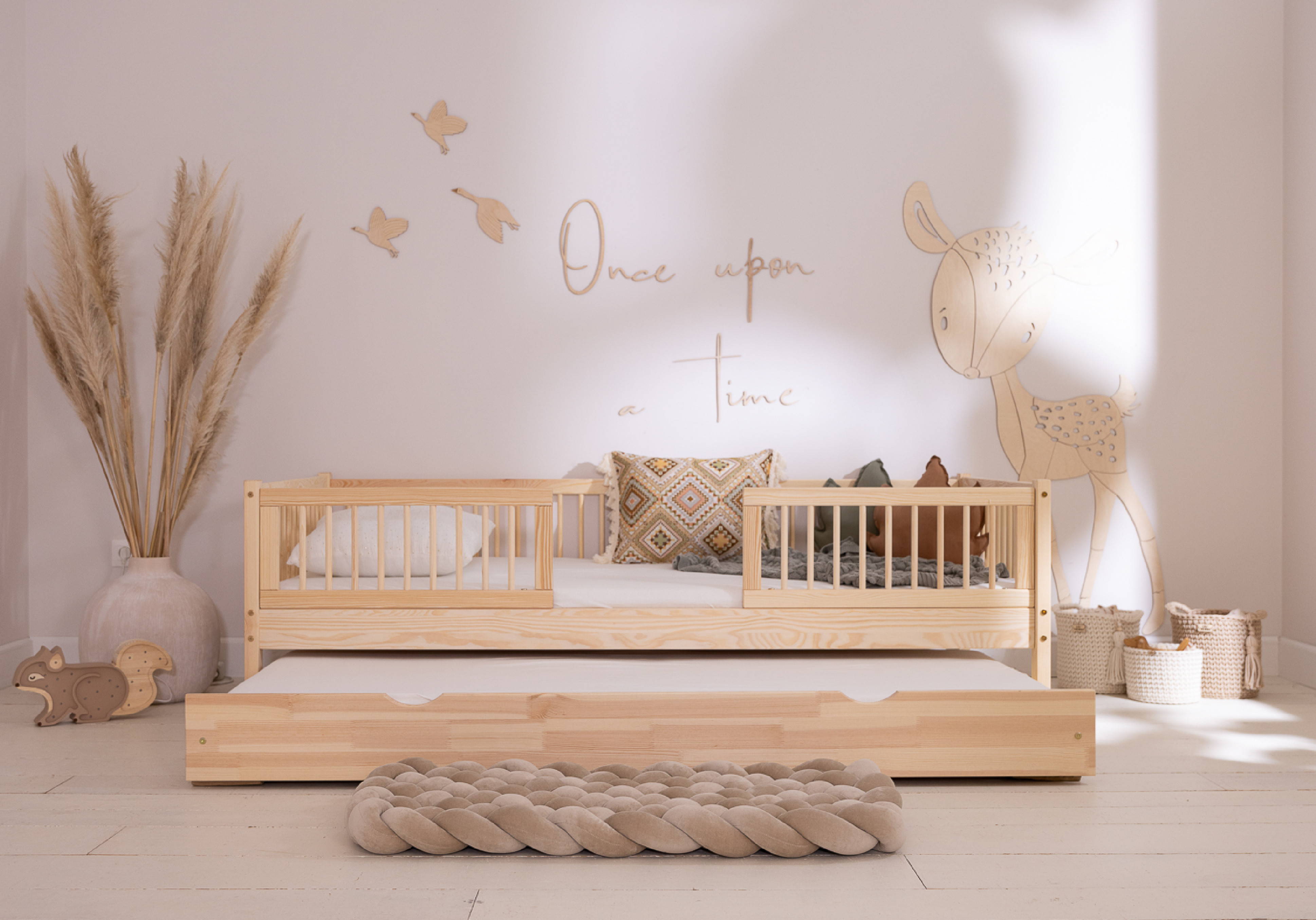 Mon Lit Cabane: Commitment and Quality
From the outset, we have been determined to adopt the most sustainable and responsible approach possible.

That's why we make sure that all our workshops use wood from FSC certified forests.

It's vital for us to preserve the beauty of our planet, so we make sure that all our partners have the same goals and commitments as we do.

Our projects have always been in line with this idea and we will continue to develop Mon Lit Cabane in this direction.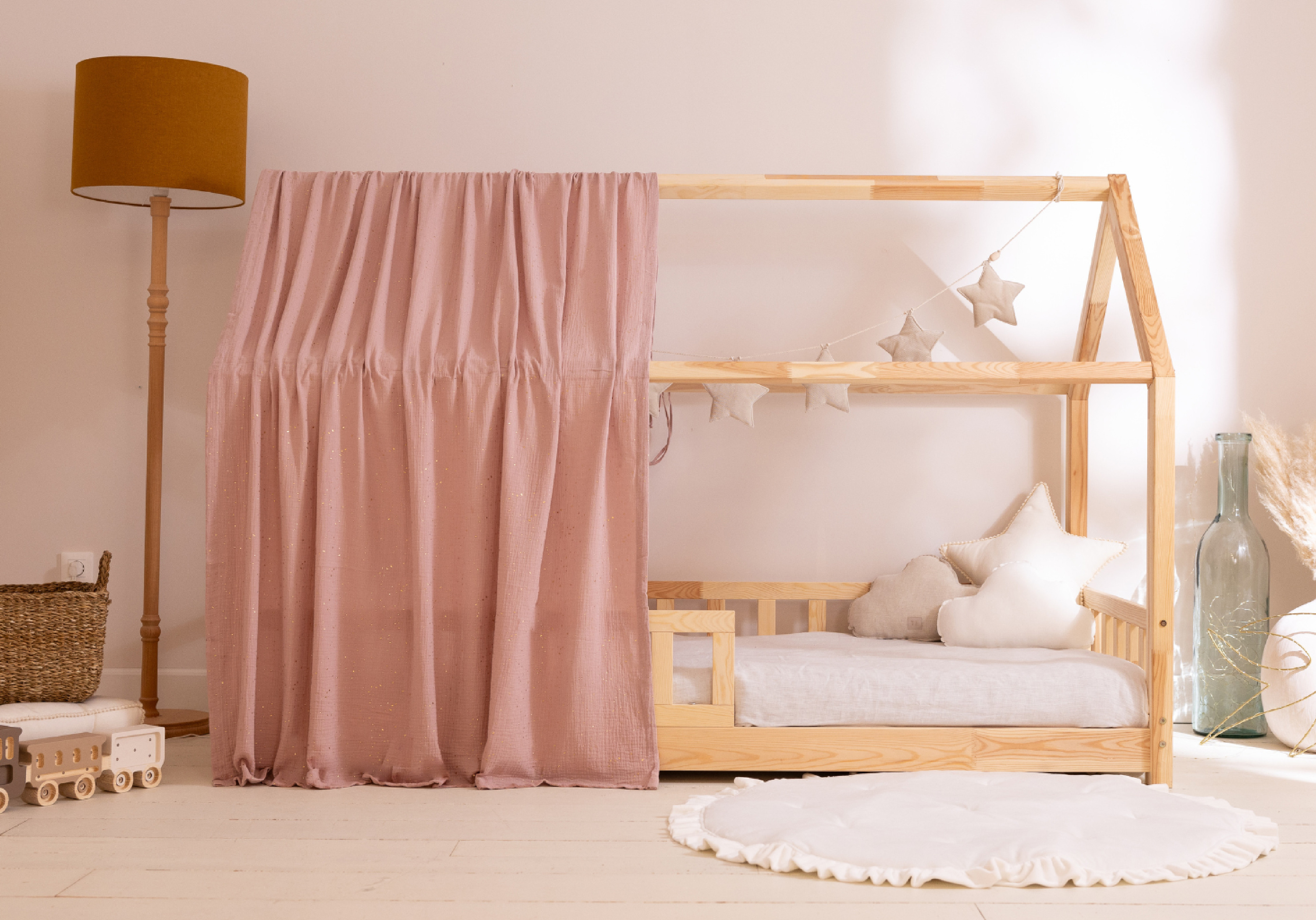 Mon Lit Cabane : The Genesis
Mon Lit Cabane was born in 2017 thanks to Gabriela and David, two parents looking for an original bed for their daughter.

Their search led them straight to a House Bed, and it was everything they wanted: a bed made from natural wood, handcrafted and out of the ordinary!

The concept didn't exist in France, so they decided to launch themselves on the market, and the least we can say is that they liked it!

Requests poured in and Gabriela and David decided to launch their online sales site: www.monlitcabane.com.